About Us

Life and Death in the Viking Age
With over 25 years of experience, Vikings of Middle England are able to offer a wide selection of complimentary services to bring to an event, whether we are the main attraction at an historical event, or part of a larger show.
We have an extensive and varied Living History Display which can include everything from the small tented encampment of the roving war band, to a more extensive "Village" incorporating our many crafts displays, have-a-go activities and information points, or even a full-size stockade, where its defenders are awaiting the onslaught of the forthcoming siege.
We are most famous for our frighteningly realistic, exciting and entertaining combat displays: the thunderous clash of steel as opposing forces meet, war cries mingling with the screams of the dying, the visual effect is visceral and stunning.
Amongst our services, we can also offer special effects, evening performances, linked scenarios throughout a day to add to a particular date or celebration, smaller dramatic pieces that seem to happen spontaneously as the audience wanders the camp, sound & PA support — and perhaps even more! Please don't hesitate to contact us to find out more!
Take a closer look at some of our Living History displays...
Drama and Pageant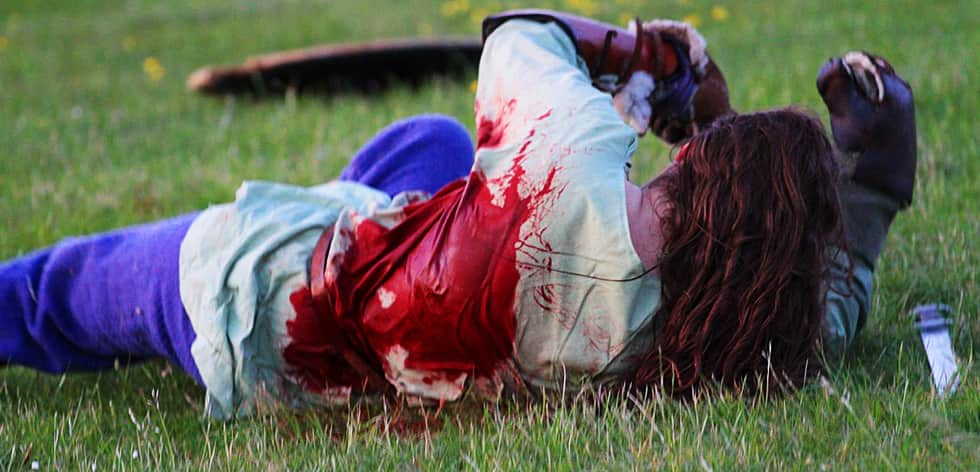 Bringing history to life
Over the years we have developed our own unique method of presenting history to the audience.
Using a rolling scenario format, we are able to combine dramatic scripts, formidable combat and improvisation in a professional and convincing blend of education, entertainment and excitement. This formula has proved most successful and in part accounts for the high profile and excellent reputation that the group enjoys. Threading events together and weaving a superb story is what adds extra value to our displays — no one else offers this polished and highly entertaining format.
In addition to our full day format, we can offer smaller-scale performances that are no less dramatic. A Viking Holmganga — a duel — is a great accompaniment to any event, especially at dusk with a torch-lit procession and bonfire. Contact us to see what we can do for your event.